Southwest Soccer is excited to be hosting in person, practical sessions for coaching courses in 2024. They will take place at the Breslau Community Centre gym.
**Registration is now OPEN for ALL dates!!
Learn To Train - Sat. January 27th - FULL
Learn To Train - Sat. March 23th
Soccer for Life -  Sat.  February 3rd - FULL
Soccer For Life - Sat. April 6th
all courses will run 9:00am-3:00pm
$240
FUNdamentals - Sun. January 28th
2-6pm
$130
To register for the in-person practical component of the course, coaches can:
Once registered, payment by e-transfer must be received before being approved for the course.
Online Theory Component
Coaches must complete the online theory component of the course in order to have their registration approved for the in-person component of the course.
To access the online theory component of the course, coaches can purchase a key from the Canada Soccer Coach Education Store . Cost is $30 for L2T and S4L, $20 for FUNdamentals. (all courses currently on sale for $15!)

Once the key has been acquired, it can be redeemed at the Canada Soccer Academy webpage.
For any questions, please contact Andrea Richards, league@swrsa.ca
Refunds
If a Coach must withdraw within 2 weeks of the Clinic date, a 60% refund will be granted. If a Coach withdrawals within 48 hours of the Clinic, a 20% refund will be returned. A full refund will be provided for any withdrawals greater than 2 weeks in advance.

Please contact us if you have any additional questions.
Thank you for your patience while we navigate the Environment Canada AQHI warnings.
Recently we have communicated out daily decisions based on the published forecasts with a standard of 8+ (high risk) resulting in cancellations. Reviewing the trends we have found the forecasts to be highly inaccurate leading to the cancellations of matches that could have proceeded. The Southwest District Soccer League will be proceeding as follows:
AQHI warnings will be treated with the same regard as a Heat Advisory or Severe Weather warnings. The Match Official will be in a position to make a decision at the field of play based on current local conditions just as they would for extreme weather. The match can be delayed or postponed at MO's discretion based on current conditions such as plumes of smoke. During these warnings we expect the MO's to apply the leagues Heat Advisory Policy which mandates water breaks.
If the current localized AQHI conditions is high risk and the forecast is high risk, the home clubs for that evenings matches may reach out to league administration to request a postponement. The league administrator will review and make a final determination. The communication from the home club to league must be received by 2:00pm. A decision from the league will be communicated no later than 3:00pm. If postponed, rescheduling fees will not be applied.
Southwest Soccer is pleased to announce Nothers Signs & Recognition as the official awards partner for Southwest Soccer and the Southwest District Soccer League.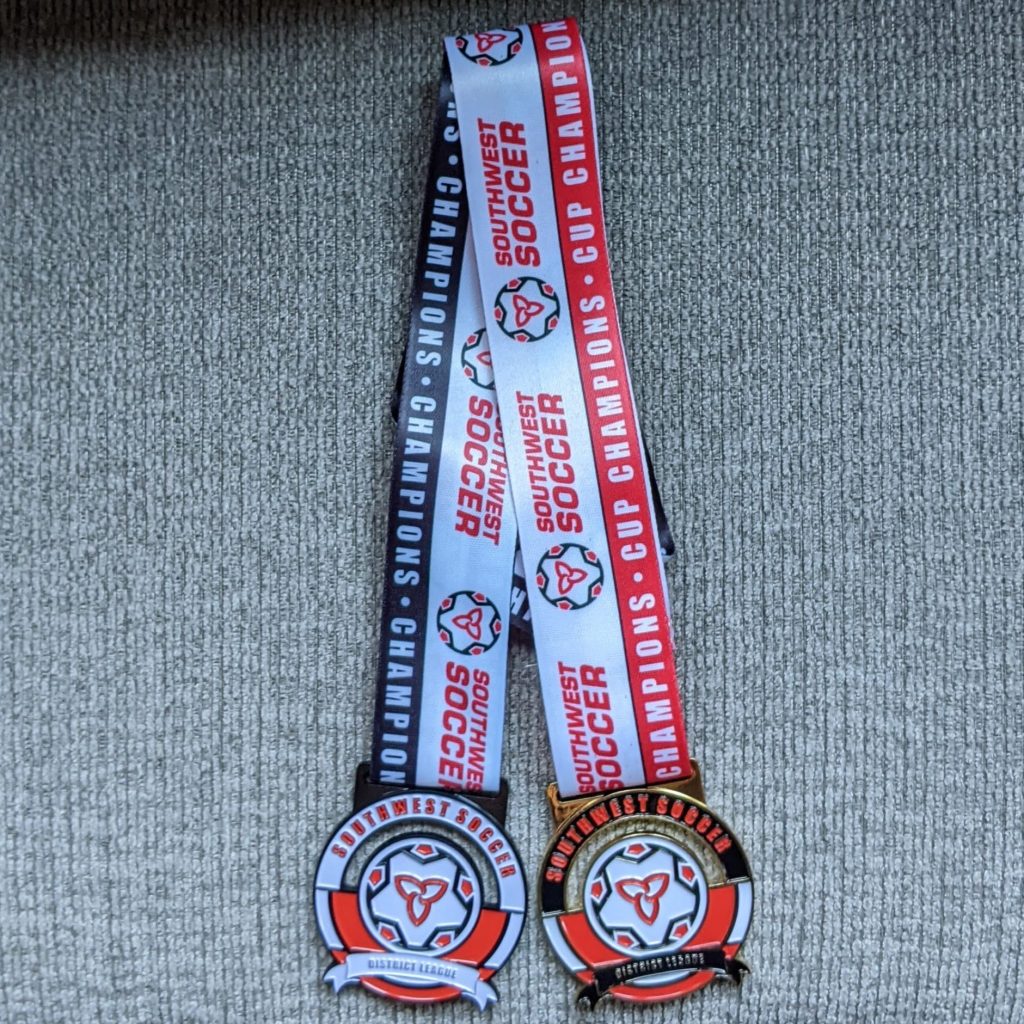 Ontario Soccer is proud to pave the way for a cultural change in treatment of Match Officials through the No Ref, No Game program.
No Ref, No Game strives to stop the cycle of abuse and bullying towards match officials through culture change.
Please click here for more information.
On July 1, 2019, new rules came into effect through Rowan's Law, to improve concussion safety in amateur competitive sport.
Everyone can help recognize a possible concussion if they know what to look for.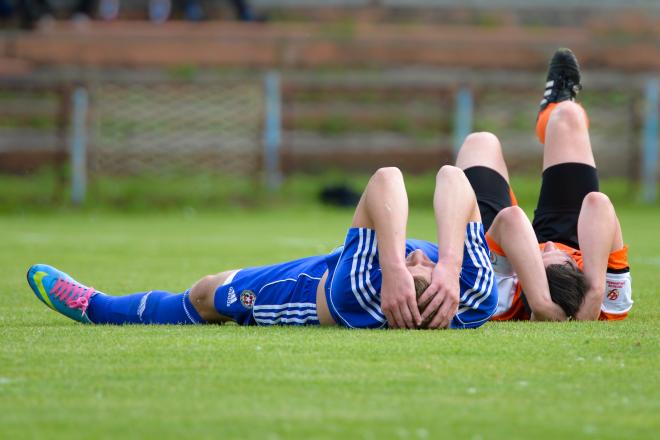 A person with a concussion might have any of the signs or symptoms listed below. They might show up right away or hours, or even days later. Just one sign or symptom is enough to suspect a concussion. Most people with a concussion do not lose consciousness.
Get to know the "Red Flags" of a concussion
"Red flags" may mean the person has a more serious injury. Treat red flags as an emergency and call 911.
Red flags include:
Neck pain or tenderness
Double vision
Weakness or tingling in arms or legs
Severe or increasing headache
Seizure or convulsion
Loss of consciousness (knocked out)
Vomiting more than once
Increasingly restless, agitated or aggressive
Getting more and more confused
To find out more about concussion awareness and Rowans Law please visit this website
We will be using a new website for the 2022 season. The system is the latest league management platform from E2E Soccer so it retains a lot of the features that you have used in previous years.
The biggest change is that the web site is now responsive so it will display much better on a smart phone or tablet.
The new platform uses Word Press technology so we are able to take advantage of some of that technology to improve your online experience.
You will also have the opportunity to customize your home page.
At the top right of the home page you will see a cog icon. Click on this to configure your home page.
There are currently two features to use
Team selector
Schedule ticker
We hope to add other home page configuration tools in the near future